Purling London produces Luxury Art Chess sets, individually hand painted by specially commissioned British-based and international artists and street artists and no two sets are the same.
In 2013, they approached me and asked if I'd like to be one of the artists chosen to design the Art chess sets. I jumped at the chance as Purling London's vision and passion for the game and the Arts was so contagious. And although the chess pieces are only small, this limitation also gives a certain sense of freedom to how I work.
To start the process I first used large canvases to get the colour juices flowing! I focused on the texture and transparency of the paint to see how the tones and shades would change layered on top of each other.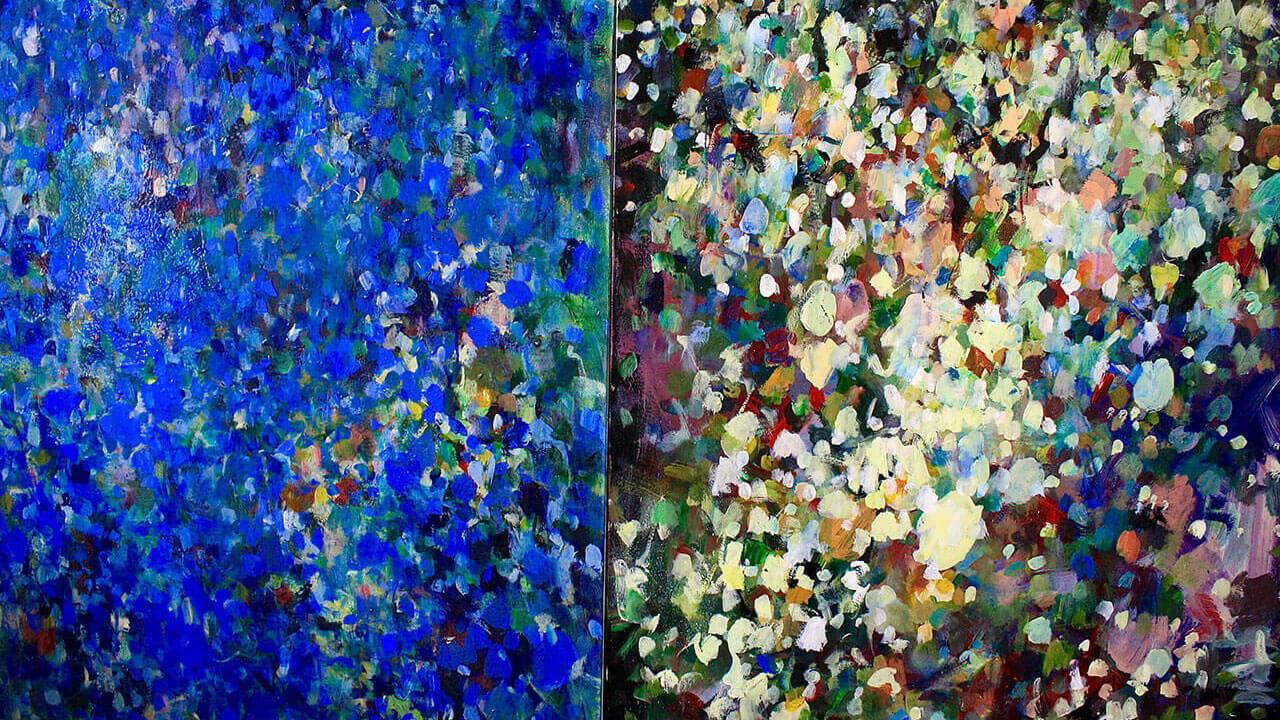 I use strong compulsive separate brushstrokes, to build layers of saturated rich colour on the surface of the Chess pieces with little blending of the paint. I find inspiration in Russian Folk art with its stylized look, strong colour, pronounced use of black and repetitive patterned detail. The resin coating is used to encapsulate the colour of the surface giving the pieces a jewel-like, glistening quality. I want them to look precious, like individual pieces of treasure."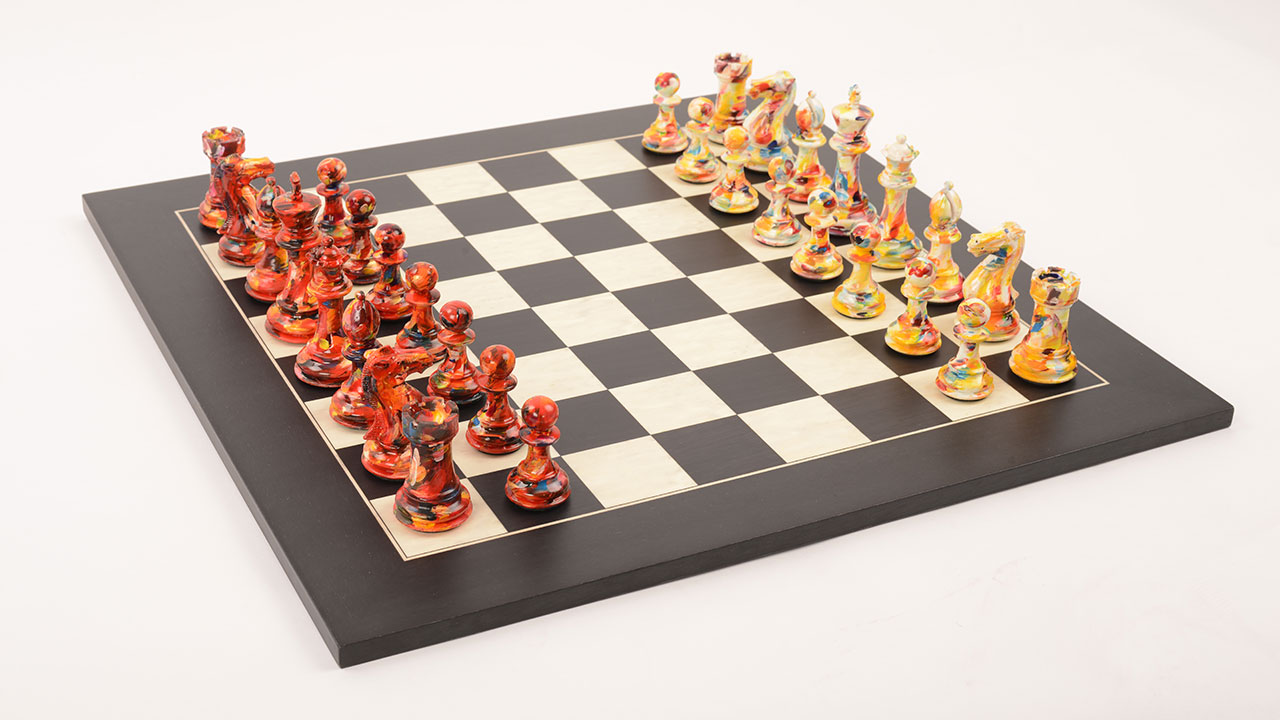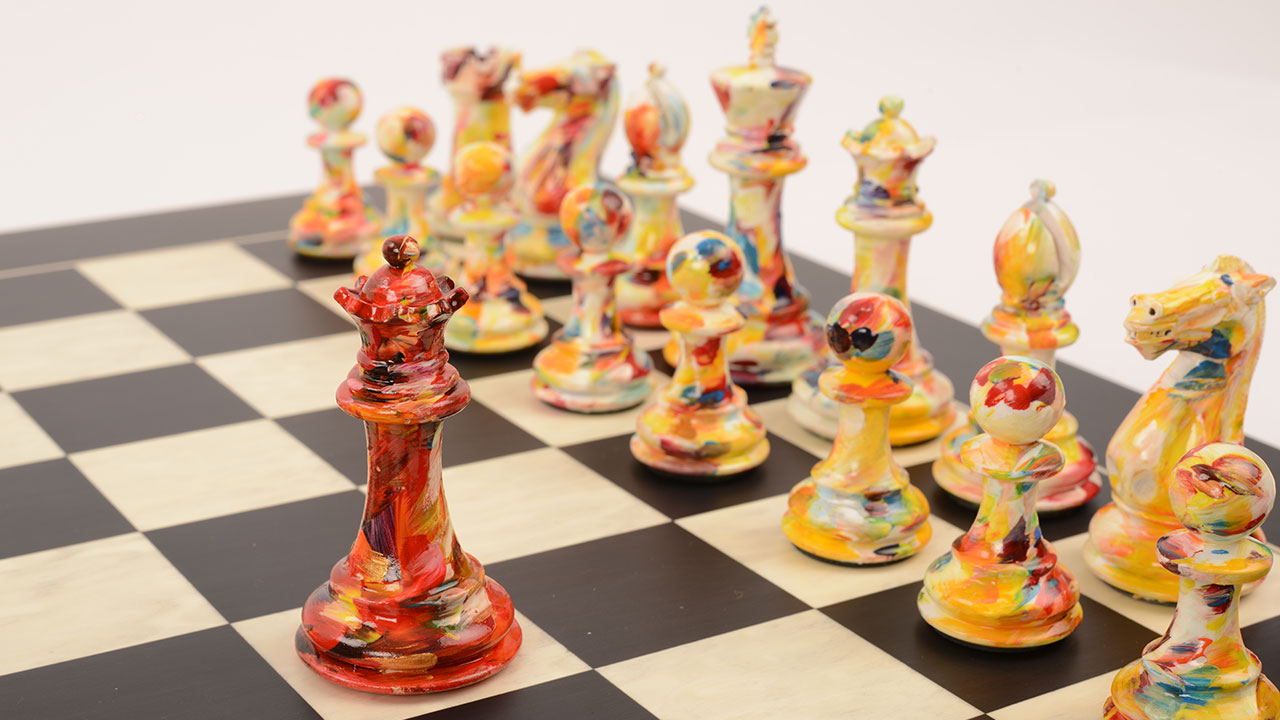 Purling has collaborated with 20 artists to date, including Kate Brinkworth, Inkie and Fred Mann. Complete with a numbered certificate signed by the artist and deluxe, Birds-eye maple boards; each hand-carved, triple-weighted Art Chess is a miniature sculptural masterpiece.
"When I look at our Art Chess sets, I see a contemporary painting over a three dimensional surface. I want to explore the pieces from every angle, look around them and hold them. As I play Art Chess I see a moving and evolving painting, with opposing colours and sides mixing and integrating. The game of chess is a creative art form in itself and for me, it is perfect to play it with a unique and beautiful set." – Simon Purkis, Founder and Director, Purling London.
For more details of my chess sets please visit Purlinglondon.com