I love printing with inks and paint. It gives a defined yet painterly appearance and you achieve a different result every time which makes it very exciting.
The unpredictability and the mixture of intentional and unintentional marks that are made really appeals to me. Like I mentioned with collage and painting, it is the tension of the these two elements that keeps me coming back for more.
Below are a few examples of my monoprints. They are fun little sketches and show the things that I collect, enjoy or I'm fascinated by. They are A5 using black ink and printed onto Fine Art cartridge paper. With mono printing, although hand printed from the same image, each one is individual and has a different quality and feel. They are priced at £25 plus p&p, please contact me for more information.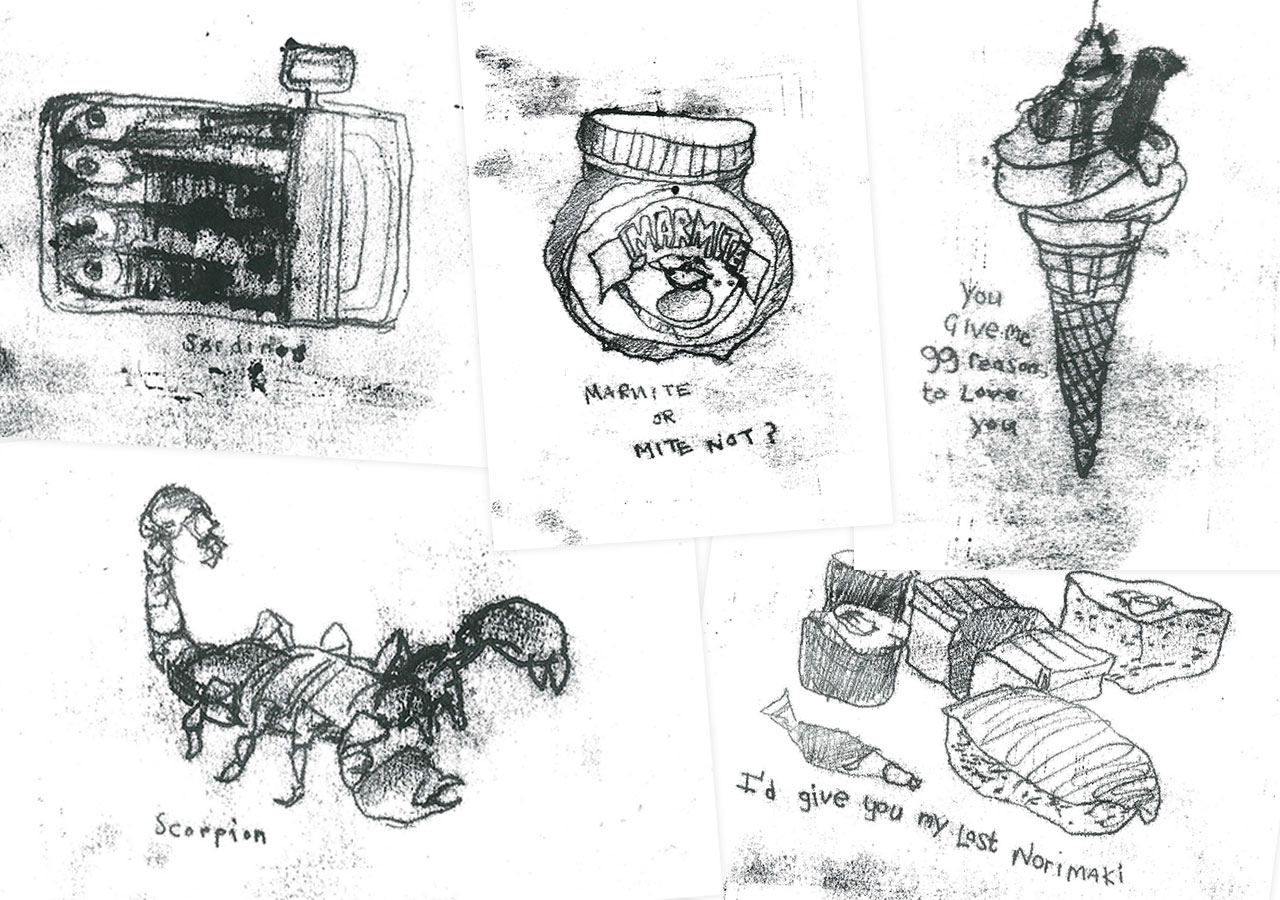 Click here to view my monoprints >
I also produce cards printed on recycled brown card. The messages are a bit of fun ! They are priced at £3.50 each plus p&p, please contact me for more information. Personalised cards are available.